GM Roofing has been installing and repairing roofs for over 40 years!
Proudly serving Kitchener, Ontario, and surrounding area, we are the roofing professionals you can trust.
We're traditional in the sense that we believe in shaking hands and doing business the right way.
For Your Entire Roofing & Renovation Needs Throughout Kitchener & Surrounding Area
GM Roofing has been installing new roofs and performing roof repairs for more than 40 years! Proudly serving Kitchener, Ontario and surrounding area, we are the roof contractor you can trust. Any problems, no matter how big or small, will be handled quickly and professionally. 
We stand behind our work, service, and products. Eager to stay ahead of the roofing industry, the staff is continuously earning certifications, as well as learning about new products and applications through manufacturer training.
Complete Home Exterior Services
From new roofs to roof repairs, GM Roofing can take care of all of your home exterior needs. We even extend our services to siding, eavestroughs, fascia and soffit.
Contact GM Roofing at 519-574-6908 for your free roofing and home exterior consultation!
You can feel confident when you choose GM Roofing. Not only are we confident in our roofing service, but the owner is onsite at each and every job. We're traditional in the sense that we believe in shaking hands and doing business the right way.
While you can conveniently request an estimate for any of your roofing needs and learn about us online, we will visit with you to inspect your home first-hand and deliver the estimate in-person so we can explain each line item.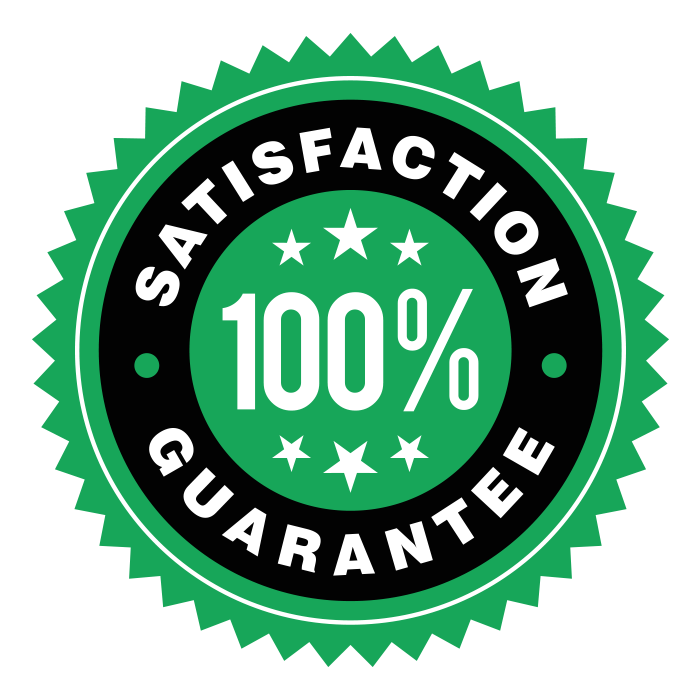 Satisfaction is always guaranteed. We stand behind our workmanship 100%.
Professional Roofing & Home Exterior Services
In Business For Over 40 Years
GM Roofing proudly services Kitchener, Ontario and the surrounding area, with quality roofing and home exterior services. For over 40 years we have developed a large list of satisfied customers who have come to know and trust us for the exceptional work we do. Please feel free to contact us! See below for contact details.
The professional team at GM Roofing understands how important your home is for you and your family. Our team is composed of professionals who have been trained and certified on all of products and safety measures. We will take the time to listen to your needs and expectations, while answering any questions you may have.
Owner Operated & On All Job Sites
GM Roofing's owner is always on every job site to ensure every project is completed accurately. This way, you can feel confident in our work.
Your Home Exterior Specialists
Professional Quality Roofing Services
The GM Roofing professionals are home exterior specialists, proudly serving Kitchener, Ontario and the surrounding area for over 40 years. Not only will you have a quality new roof, you will learn about the roof replacement process, roof installation and care for your home. 
Our expertise and continued use of quality products has provided us with a trusted reputation in the Waterloo Region.
Your roof is your first protection against water damage from the elements. Making sure that your roof is healthy and providing the protection necessary to keep your home from damage is  important.  Whether it is a few broken or missing shingles that have fallen off or water is leaking to your interior, GM Roofing and their trained workers will help to locate the problem and fix it.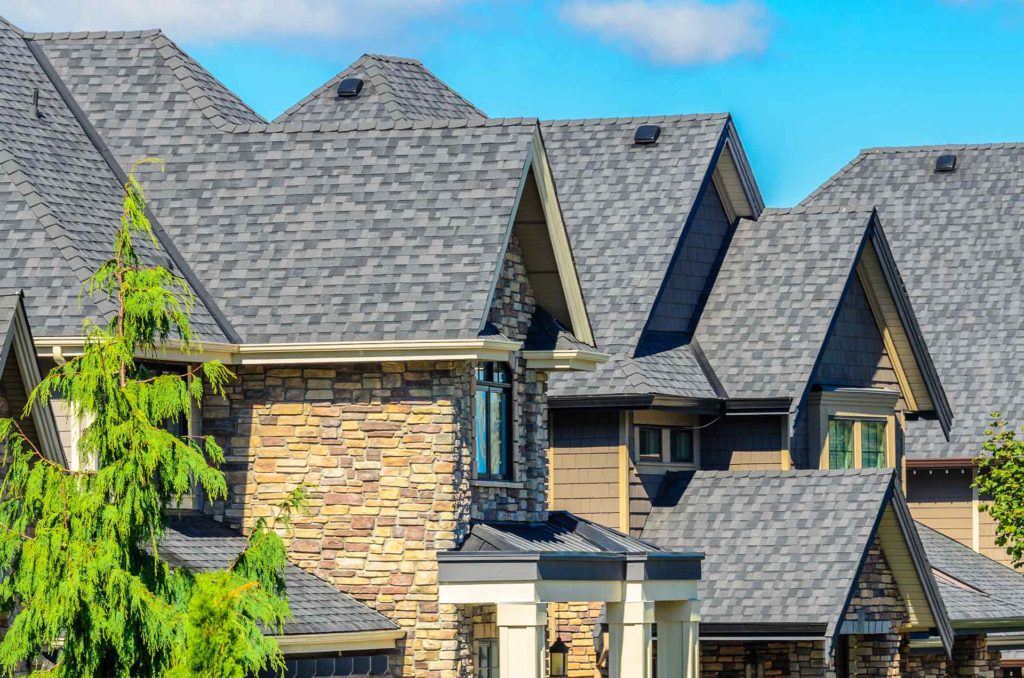 Professional Quality Roofing Services
Did you know that water damage and wet basements can be partially caused by faulty eavestroughs.  Animals can also make their way into your home.
The purpose of eavestroughs and gutters are to collect water and move it away from the foundation of your home.  When your eavestroughs become old or are installed incorrectly, they can cause water damage to your home in the roof or basement.  Having GM Roofing out for an assessment of your eavestrough system can prevent costly repairs that occur when your eavestroughs are not performing as they are intended and ensure your eavestroughs property maintained. 
If you are wondering about your eavestrough's efficiency or if you notice drip lines around your home or have other water issues created by a damaged eavestrough,, call GM Roofing to provide an assessment. Properly fitted and installed  can help prevent some water damage to your home.
Did you know that leaves, sticks, debris, broken-down shingles can stop your gutters and eavestroughs from protecting your home. Water backup and leaks can be caused from this clogging creating costly damage to your roof or cause failure of your eavestrough system exposing your home to water damage – both interior and exterior
Our metal gutter screens can protect your eavestroughs from getting clogged which can be installed by our professtional team.  GM Roofing offers cost-effective eavestroughing solutions that not only adds value to your home but also provides protection of your home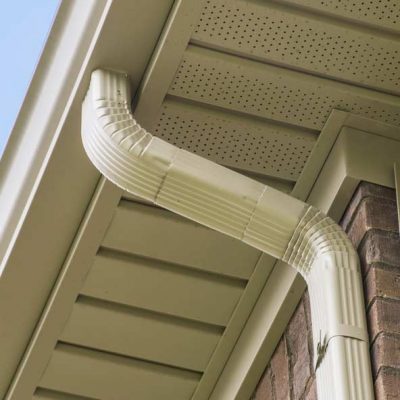 Before: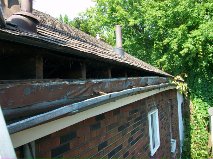 After: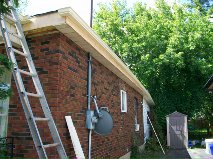 Interested in starting a new project? Contact us today!